Brizes Park
This private luxury residential development will see an 18th century mansion and its grounds converted into 75 acres of modern apartments and new-build homes in Essex.
The new site will consist of the main house with 10 2/3/4 bedroom apartments over 3 floors, a converted estate office and stables, which will make up 4 individual units, walled garden dwellings offering 8 units with gardens, and self-contained barn conversions.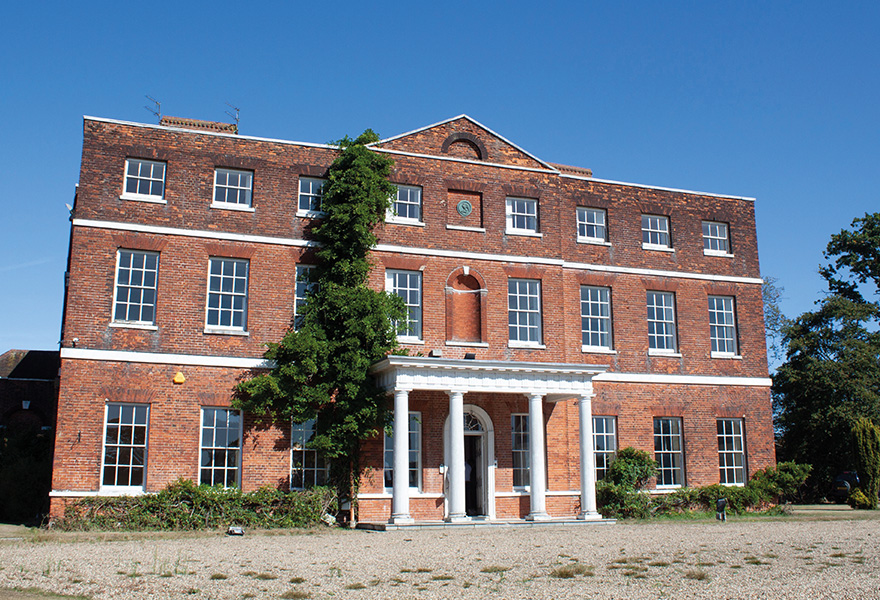 Clondalkin
Our flagship town centre redevelopment project will bring over 900 modern apartments to Clondalkin, one of two most prominent regions to be developed in South Dublin.
Ideally located next to the Mill Shopping Centre, the 21-acre site will be enhanced with childcare facilities, retail units, and a restaurant. The new modern homes will also contribute to solving Ireland's, and in particular Dublin's, housing market shortage.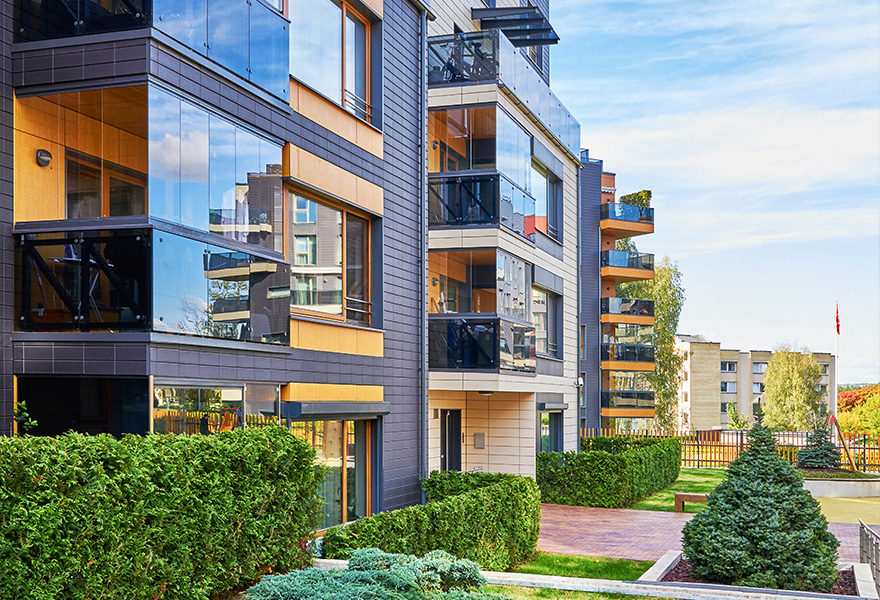 Hilton Duxford
A 168-bed Hampton by Hilton hotel will bring innovation, opportunity, and exceptional service to the Imperial War Museum, Duxford.
The site will feature a 6-storey Hilton hotel with an L-shaped structure and a unique wing-like roof. It will include facilities such as a gym and a bar, and a dining area with an outdoor terrace on the top floor.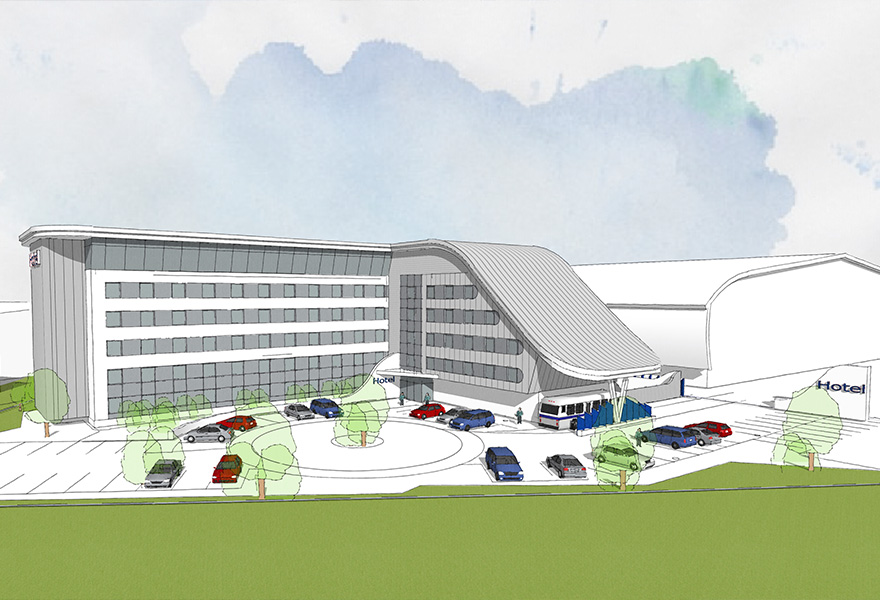 Propiteer Mount Street Ongar Ltd
The site in Ongar was acquired to demolish the existing structure and with full planning permission granted redevelop the plot to accommodate 10 quality detached houses.
Ongar is an affluent and desirable area in the heart of Essex. The asset team identified a demand for residential property with both convenient transport links to the city and the benefit of a semi-rural outlook.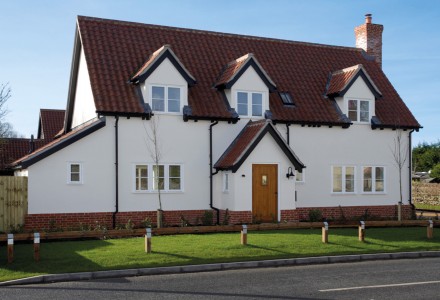 Propiteer Northland Ltd
The Northland properties in Belfast and Derry were acquired from Cerberus, First Trust and Danske as part of a distressed portfolio. The portfolio boasts a diverse range of assets including the Public Prosecution Service building and the Hudson Bar.
The asset team identified the opportunity provided by having a diverse portfolio, which included profitable trading assets combined with a clear exit strategy of refinancing or selling to increase the value of these long-dated, and significantly in demand assets.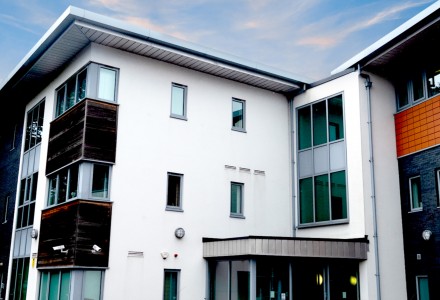 Propiteer North Sound Ltd
Intended as the premier marina in the Caribbean, North Sound Marina was built to the highest specification to withstand the force of a category 4 hurricane, at a cost of $56m. These are one of the most extensive modern facilities in the Caribbean.
As part of Allen Stanford's vast real estate portfolio, it was seized by the government just before it became fully operational, after his 110-year conviction for fraud. The asset team secured the site out of administration from Grant Thornton, with assets valued at $37m for less than $15m, before it reached the open market.
Using highly experienced marine industry professionals, we intend to introduce multiple lucrative revenue streams to the site to maximise profits before refinancing.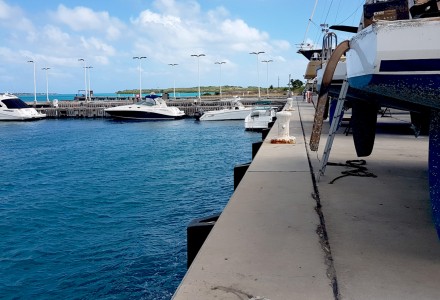 Propiteer Quayside Ltd
The Quayside shopping centre and car park opportunity in Derry was acquired from KBC Bank as part of a distressed portfolio. In a prime city centre location, the shopping complex has a 500-space multi-storey car park, which provides convenient and necessary parking for the Holiday Inn Express hotel currently being built by the asset team.
Identifying a distinct shortfall in food and beverage businesses close to the cinema and hotels, the asset team plan to seize the opportunity to increase the value of the asset from £4.1m to £6m by developing the site. This is not guaranteed.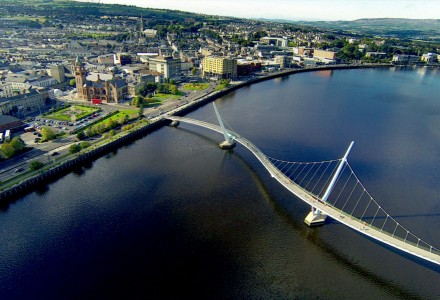 Propiteer HIEX Ltd
Purchased with planning permission, a 116-room Holiday Inn Express is currently being built in Derry city centre. Benefitting from government grants, the hotel was acquired as part of a distressed portfolio from Ulster Bank/RBS.
Increasing visitor numbers to Derry continue to present an increasing demand for hotel beds, with an occupancy rate of over 80% in 2017, and no other mainstream or branded hotels in place.
As part of the Holiday Inn family, the hotel is expected to outperform the current average occupancy, and meet increasing demands in Derry. As part of a Propiteer strategic plan in Derry City Centre, this hotel will use the Quayside car park adjacent, which is another Propiteer asset.
Projections and forecasts are based on a number of assumptions and are not reliable indicators of future performance. There is no guarantee that these projections or forecasts will be achieved.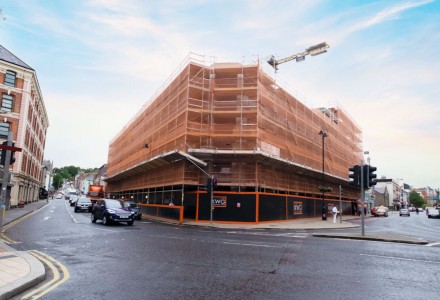 Propiteer Hotels Exeter Limited
The Hampton by Hilton at Exeter airport was propping up a failing trust fund, that was weighed down by over-inflated management charges and co-existing negative assets. The asset team rescued the hotel as the trust fund was being discretely dismantled.
Having just completed the new 40-bed extension, the Hilton Quality Assurance audit has awarded the Hotel its 5th successive outstanding zone result, making it the most consistent franchise with the highest-ranking score of 99.58% in the UK.
Bought for a price of £11.6m based on a £800k estimated annual profit. Its profit now sits at £1.7m p.a and it is on target to increase in value to £20m.
Please note, past performance is not a reliable indicator of future results and forecasts and projections are based on a number of assumptions and are not guaranteed.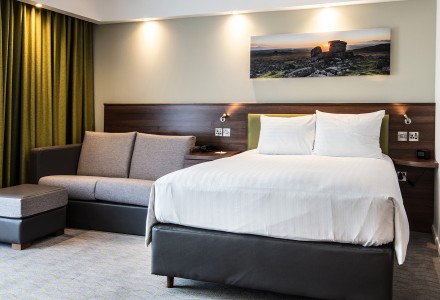 Poundbridge Green Ltd
Poundbridge was bought as a distressed business sale from the bank. It was significantly undervalued due to the site access being controlled by a ransom strip.
The asset team instead found an alternative route into the development by purchasing a house with a large garden to create access from another direction, whilst increasing the number of houses that could be built.